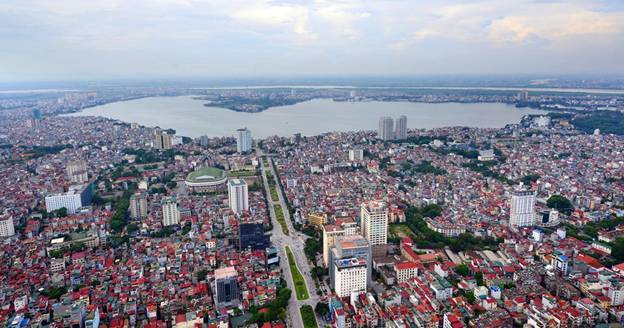 Miasto Hanoi – stolica Wietnamu jest miastem tłocznym, szybko rozwijającym się i pełnym życia. Ogromna ilość skuterów na uliczkach na pewno jest zaskakująca dla wszystkich turystów. Oczywiście oglądanie tego całego ruchu drogowego, codziennego życia i architektury miasta jest niezapomnianym wrażeniem. A co powiecie na punkt widokowy z góry miasta – Sky Walk mieści się na 65 piętrze budynku Lotte Hanoi, obecnie uznany za najwyższy wieżowiec w mieście. Jest to na pewno wspaniałe miejsce na podziwianie życia miasta z góry, oglądanie panoramy całego miasta
z dużej wysokości. Prawie całe piętro składa się ze szklanych okien i podłóg, by stojący tam turyści mieli wrażenie jakby stali w powietrzu – osoby z lękiem wysokości powinny wejście przemyśleć dwa razy J. Ale nie ma, co się martwić, punkt widokowy jest zbudowany z bardzo solidnego dwuwarstwowego szkła, które jest bardzo bezpiecznie.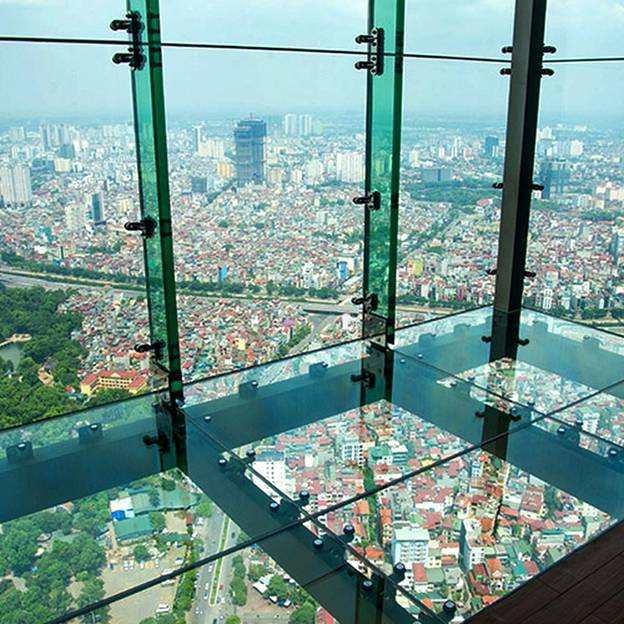 Jest to bardzo dobra okazja by rano zobaczyć codzienny ruch drogowy na uliczkach miasta, pełne skuterów, a nocą ujrzeć piękną panoramę miasta pełną światła, widok może być bardzo romantyczny J. Na tarasie znajdują się też sklepiki z upominkami, gdzie można nabyć pamiątki z Hanoi.