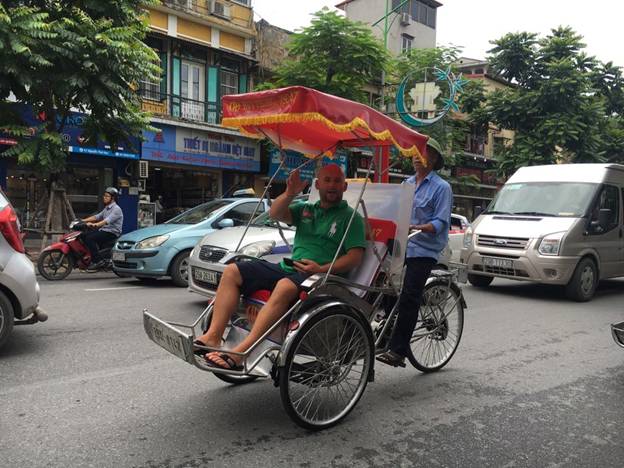 Riksze w Wietnamie nazywane są, jako "Xich Lo", nazwa Wietnamska "Xich Lo" pochodzi z francuskiej nazwy tego pojazdu "Cyclo". W dawnych czasach poza rowerem był to powszechny rodzaj transportu w Azji dla mieszkańców. Jest to pojazd na 3 kolach, z przodu jest siedzenie dla klienta (czasami może być z daszkiem) a z tyłu jest cześć podobna do roweru gdzie rikszarz siedzi i pedałuje. Kiedyś poza przewożeniem klientów, riksze przewoziły też towary, więc czasami pojawiały się riksze motorowe bez potrzeby ciężkiego pedałowania.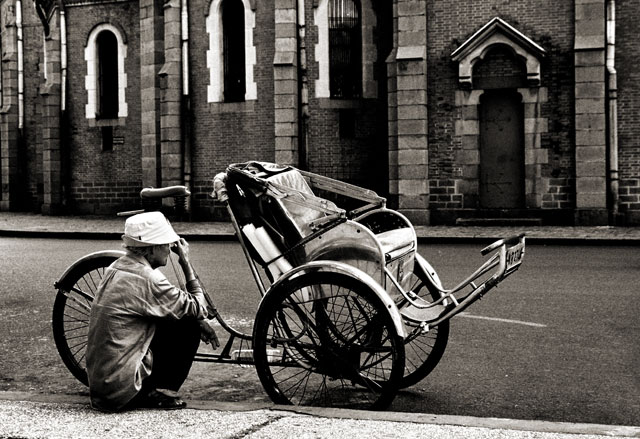 Obecnie riksze nie są już powszechnym rodzajem transportu dla mieszkańców, zastąpiły je samochody, motory i autobusy, ale nadal są używane w turystyce, jako atrakcja dla turystów w celu ciekawego zwiedzania miasta. W XIX wieku często używane były pojazdy ciągnięte przez człowieka, aby mu ułatwić pracę i zmniejszyć ciężar dołączono rower z przodu lub z tylu. I ten rodzaj pojazdu stał się bardzo powszechnie używany w XX wieku.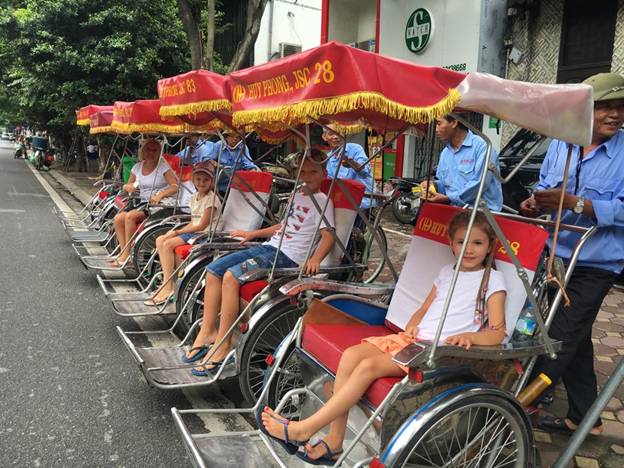 Według znanego historyka wietnamskiego to riksze konkretnie zostały wynalezione w 1939r. przez francuza o imieniu Coupeaud. Na końcu 1939r. w Sajgonie było około 40 rikszy, a w 1940r. ich liczba była już około 200. Obecnie w Sajgonie i Hanoi zwiedzanie miasta na rikszach jest bardzo powszechne dla turystów, jest to bardzo ciekawy sposób na odkrywanie miasta. W Hanoi można zwiedzać na rikszach tylko Starą dzielnicę, można wynająć sobie riksze na 1 godzinę i zwiedzić większość uliczek tej starej części miasta.