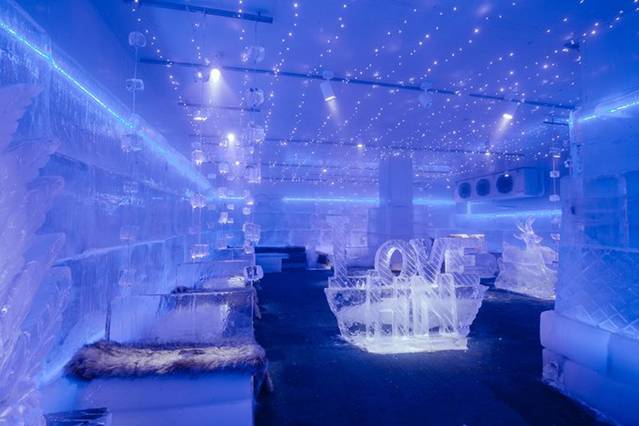 Po 3 latach udanego otwarcia 100% lodowej kawiarni w Sajgonie, postanowiono otworzyć pierwszą lodową kawiarnie w Hanoi. Jest to inwestycja dwóch młodych Wietnamczyków, jako nowe wyzwania. Kawiarnie z całkowitym wyposażeniem z zimnego lodu nie są nowością na świecie, ale w Wietnamie to na pewno oryginalny pomysł i bardzo przydatne miejsce w upalne dni.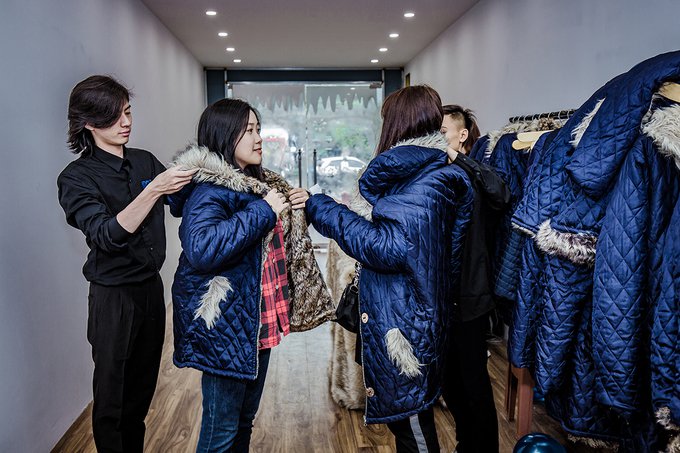 W środku kawiarni średnia temperatura to -10⁰C, a wszystkie dekoracje, krzesła i stoliki zrobione są
z lodu, więc każdy klient przed wejściem do środka otrzyma zimowy płaszcz. Pomimo, że kawiarnia jest nowo otwarta od paru dni w Hanoi już przyciągnęła ogromną uwagę tutejszej młodzieży, szczególnie, gdy w najbliższych dniach temperatura w Hanoi to ma dojść do 40⁰C na dworze. By utrzymać tak niską temperaturę w kawiarni, potrzebne są specyficzne klimatyzatory, które zawsze utrzymują temperaturę od -10⁰C do -40⁰C. Ceny napojów są lekko wyższe niż w normalnych kawiarniach, ale nadal w rozsądnym poziomie od około 98.000 VNĐ – 120.000 VNĐ.