SAIGON RIDES IN CHIANG MAI
With Saigon Rides, you'll see things you couldn't see by yourself!
Few words about Saigon Rides
Traveling in the back seat of the scooter lets you see Chiang Mai from the perspective of the locals . It is a city full of amazing monuments that are worth seeing and nature that is worth enjoying. We invite everyone to discover the differences between individual parts of the city by wandering its streets with our drivers! Each of them has its own atmosphere, is filled with restaurants, cafes, pubs, bars and food stalls. Each trip is accompanied by a tasting of local dishes and drinks - Thailand has a lot to offer in this respect!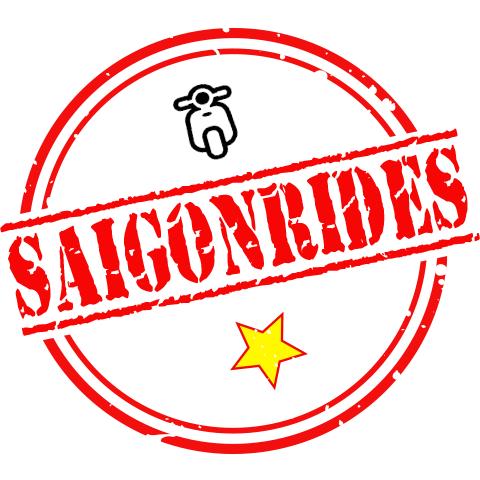 All tours are open , which means other people can join it. If you want us to reserve time only for you and your group - please let us know (the cost of this service is $ 50 / group). Tours start with a minimum of 2 people.
W sercu Chiang Mai na skuterach Vespa
(4h: 8.00-12.00 or 13.00-17.00)
Experience the exotic culture and explore the quieter lanes and surrounding areas of this fascinating city riding pillion on our stylish Vespas.
From the iconic Tha Phae Gate, we ride through a labyrinth of narrow lanes and winding, historic streets in the old city before the scenery opens up around us on picturesque forest lined roads.
We head up to the top of the hill, where we reach a very famous & prominent temple, whose origins date back to the 7th century. Perched on the top, there is a serene Buddha statue that overlooks the beautiful countryside and we can absorb the culture and surroundings as we take in these incredible city and mountain views. It's back on the Vespas for an exhilarating ride downhill to an art & craft village in a cool garden setting. There's a real community feel and a bohemian, laid back vibe where we mix with the hip and interesting locals and artisans. Next up, it's a change of pace as we experience the bustle of Chiang Mai's largest and most famous market where we can try the exotic local produce and fully embrace the chaotic Thai market experience & customs. Finally, it's on to one of Thailand's most stunning temples which had a spectacular makeover at the turn of this century by local silversmiths. It's a truly incredible sight and a great photo opportunity where we finish our adventure by enjoying a light local lunch. Let our guides give you an unique local's insight into Chiang Mai.
Price includes:
drinks described in the program
motorbike with a driver, helmet and raincoat
English-speaking guide
pickup and return to the hotel
Price does not include:
personal expenses
tips
meals and drinks not included in the program
insurance
Chiang Mai po zmroku na skuterach Vespa
We start our night with a welcome drink and some tasty treats. We visit a variety of interesting neighbourhoods as we zip along the mazy back streets on our Vespas to discover the diverse and delicious cuisine, nightlife and unique urban culture of the city.
Embrace the famous Thai flavours as we eat and drink with the locals at in the know places. Experience the lively atmosphere of a colourful evening market before enjoying a wonderful engaging food experience, creating a famous local Thai speciality. We then head out and ride over the iron bridge to our riverside dining location, where we feast on some classic and traditional Thai dishes, accompanied by live music. Then we're off again on the Vespas riding through the city streets to our final pit stop. This live music bar showcases local talent and features some of the best musicians in town, playing to an enthusiastic crowd. Join us for a truly authentic Thai style night on the town to remember!
Price includes:
meals and drinks described in the program
motorbike with a driver, helmet and raincoat
English-speaking guide
pickup and return to the hotel
Price does not include:
personal expenses
tips
meals and drinks not included in the program
insurance
Chiang Mai – nieprzetarte szlaki na skuterach Vespa
Escape the hustle and bustle of city life and ride along the incredibly beautiful mountain roads that twist and turn through the stunning forested highlands surrounding the city, riding pillion on our stylish Vespas.
We start off at the iconic Tha Phae Gate and leave the city behind and pass by a whole sale fruit market where we will pick some local fruits for the ride. The ride is the star of the show as we take in vast agricultural landscapes and mountain vistas of this stunning part of northern Thailand. After having a stop at a farm house to understand more about agricultural production of Thailand, we are then fortunate to visit a peaceful elephant sanctuary in the forest and meet a community of retired elephants. A truly once in a lifetime experience as you interact with these happy and well cared for majestic creatures in a natural environment and witness the personal bond with their caretakers. We enjoy a tasty Thai lunch in beautifully picturesque lush tropical flower gardens, a project run by The Royal Project to help support the ethnic minorities of Thailand. Experience the culture of the countryside as we continue our quest for adventure along this magnificent road, taking in amazing views as we ride toward a famous hilltop temple.
There is a beautifully serene Buddha statue that overlooks this stunning area and we can also enjoy these incredible panoramic city and mountain views. Let our guides show you a real adventure with this exhilarating ride through rural Chiang Mai.
Price includes:
drinks described in the program
motorbike with a driver, helmet and raincoat
English-speaking guide
pickup and return to the hotel
Price does not include:
personal expenses
tips
meals and drinks not included in the program
insurance
FAQ, which is what you ask most often