SAIGON RIDES IN PHNOM PENH
With Saigon Rides, you'll see things you couldn't see by yourself!
Few words about Saigon Rides
Traveling on a rear seated scooter allows you to see Phnom Penh from the perspective of residents . This city is quite busy, as befits the capital. We invite everyone to discover the differences between individual parts of the city by wandering its streets with our drivers! Each of them has its own atmosphere, is filled with restaurants, cafes, pubs, bars and food stalls. Each trip is accompanied by a tasting of local dishes and drinks - Cambodia has a lot to offer in this respect!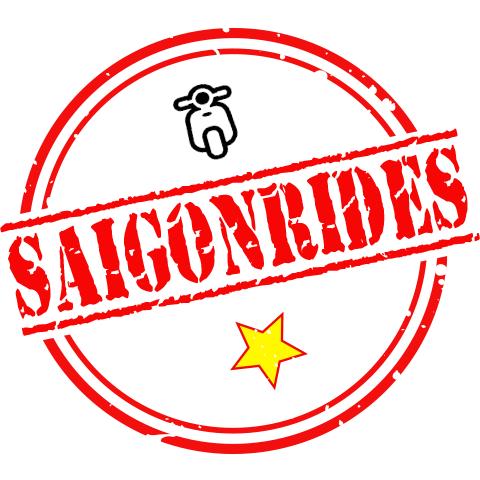 All tours are open , which means other people can join it. If you want us to reserve time only for you and your group - please let us know (the cost of this service is $ 50 / group). Tours start with a minimum of 2 people.
Phnom Penh od środka na skuterach Vespa
(4h: 8.00-12.00 lub 12.30-16.30)
This unique tour offers an alternative insight into the history, the heart, and the soul of this vibrant Capital! Discover the city on our stylish Vespas; cruise down tree-lined boulevards, pass glistening pagodas and Palaces, weave through bustling streets, and meet the locals! We start at a popular coffee spot where we learn a little about the cities Colonial heritage, we also visit the French built Post Office. A short ride takes us to Wat Phnom an iconic landmark from where the city took its name. We then head off the beaten track, winding our way through the back streets to a small community whose neighborhood has become known for some expressive Street Art.
Our next stop is S-21 Genocide Museum which gives an insight into Khmer Rouge era which brought the country to its knees in the 1970's. Leaving this dark time behind we immerse ourselves in one of Phnom Penh's busiest and least touristic Local Markets where the locals really shop and we'll sample some local delicacies. We then pay homage to the hero of Cambodia's independence, King Sihanouk. We visit both Independence Monument and the King's Statue to learn a little about this colorful figure who remains much revered. Finally, we head to The Riverside an area popular with local residents who come to enjoy the promenade, exercise and make merry. There is also the opportunity to have your final Vespa photograph taken in front of the Royal Palace.
Price includes:
meals and drinks described in the program
motorbike with a driver, helmet and raincoat
polsko lub anglojęzycznego przewodnika
pickup and return to the hotel
Price does not include:
personal expenses
tips
meals and drinks not included in the program
insurance
Nocne życie Phnom Penh na skuterach Vespa
We kickstart the evening with a cocktail at a stylish rooftop bar overlooking the Mekong River on the famous Phnom Penh Riverside. Then it's time to meet your drivers and mount our jazzy Vespas as we take you on a journey through Phnom Penh's nightlife scene. This is a fun-packed evening of eating, drinking, and seeing how locals and expats enjoy this energetic city!
We take a through a lively local night market before sitting down with the locals at popular local street food spot. Savor the flavors of Cambodian style fresh seafood, a special recipe Basa fish dish, and squid with world renowned Kampot pepper. After a brief stop at the illuminated Wat Phnom, Phnom Penh's most famous hilltop pagoda, we make our way to the historic Raffles Hotel to sample the signature Femme Fatale Cocktail – created especially for Jacqueline Kennedy who was a guest in 1967. We then cruise through the bright city lights to a trendy night spot with live music to enjoy some exciting local delicacies. We then cruise to the much-celebrated Independence Monument for a quick insight into the city's history and a fantastic photo opportunity. We finish the evening at one of the city's most stylish bar areas where trendy locals and foreigners in the know come to unwind.
Price includes:
meals and drinks described in the program
motorbike with a driver, helmet and raincoat
polsko lub anglojęzycznego przewodnika
pickup and return to the hotel
Price does not include:
personal expenses
tips
meals and drinks not included in the program
insurance
FAQ, which is what you ask most often